2019 was yet another transformative year. We accelerated the modernisation of our company, announced the biggest acquisition in the history of our Group and announced further reductions in our manufacturing footprint.
Show full letter
One of many changes in 2019 in Scandinavian Tobacco Group was our reporting structure. We have aligned it with the new divisional structure of the Group and for the first time we are announcing full-year results in the four divisions: North America Online & Retail, North America Branded, Region Machine-Made Cigars and Region Smoking Tobacco & Accessories.
Across the four divisions, the financial performance for 2019 was strong. We delivered a 7.1% organic EBITDA growth while generating a strong free cash flow before acquisitions of DKK 1,187 million. Despite the disappointing development in net sales caused by a soft year for the handmade cigar category in the US, we were still able to revise our financial guidance on cash flow upwards towards the end of the year. The strong cash flow performance was based on improving operating margins, a disciplined approach to net working capital management across our business and is a testament to the strength of the underlying business of Scandinavian Tobacco Group. The strong cash flow allows us to propose a dividend payment of DKK 6.10 per share to our shareholders.
STEADY TRANSFORMATION
Since the announcement of the transformational program Fuelling the Growth in 2018, we have worked hard to modernise and change our Group from a complex and decentralized entity towards a more simple, agile and effective global organisation. In 2019, we saw accelerated implementation and good progress on several initiatives resulting in improved operational performance, increased cost efficiency and faster than expected net savings. Specifically, we successfully implemented a new divisional structure, initiated a solid turnaround in the important machine-made cigar market in France and conducted a business analysis of the Group's North America online business. Fuelling the Growth is embedded in all aspects of our business. With a new operating model ensuring improved competitiveness and a persistent focus on efficiency, costs and cash, the program is a key component in the execution of our strategy and in the future value creation for Scandinavian Tobacco Group.
GAME-CHANGING ACQUISITION
In 2019, we saw progress in all aspects of our strategy: We improved our operational performance, expanded into new markets and increased efficiency. And we took an important step in shaping the future Scandinavian Tobacco Group by announcing the biggest acquisition in recent history of the Group; that of Royal Agio Cigars. The acquisition was closed on 2 January 2020. Royal Agio Cigars is a successful and well-established cigar company and - with complementary brands and strong geographic fit - a great strategic match. From a position of strength, the acquisition enables us to build a leading company in our industry with the size required to grow, the tobacco know-how to innovate and the portfolio to serve our consumers with the industry's most attractive brands.
INVESTING IN THE BUSINESS
During the year, we started several initiatives to raise our capabilities within IT and digitalisation, key areas for long-term success. Data management and ERP platforms are key to make us more efficient and the ongoing strategic upgrade of the commercial online platforms in the US will strengthen our offering to consumers in this important area. These investments in skills and expertise are to continue in the coming years in our effort to strengthen our global IT capabilities and to ensure that we have the right digital platforms in place for future growth.
CONTINUED AGILITY
With declining markets and increasing regulation being constants in our industry, we are obligated to demonstrate agility. Looking ahead to 2020, we will continue to adapt our business to the tough market conditions and demonstrate cost discipline while transforming and modernising our Group to become better equipped to execute on the strategy and achieve our vision of becoming the undisputed global leader in cigars and pipe tobacco.
Based on the successful improvements to the core business in 2019 and the acquisition of Royal Agio Cigars, the Group is in a strong position to grow and create further value for our shareholders in 2020 and to explore options to best maximise total shareholder return.
We would like to thank our customers, business partners as well as our shareholders and especially our employees for their contribution in 2019 and for their efforts in making it another successful year for Scandinavian Tobacco Group.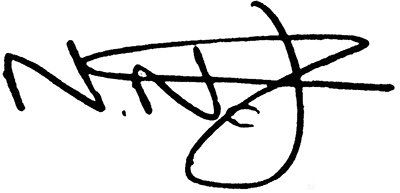 Nigel Northridge
Chairman of the Board of Directors

Niels Frederiksen
CEO