Facts & figures
Scandinavian Tobacco Group is a world leading manufacturer of cigars and traditional pipe tobacco. We also hold a strong position in the fine-cut tobacco category in the Scandinavian, US and other markets.
WORLDWIDE PRESENCE
The Group employs approximately 6,900 people in the Dominican Republic, Honduras, Nicaragua, Indonesia, Europe, New Zealand, Australia, Canada and the US. We have 14 sales offices in North America, Europe, New Zealand and Australia, and we have sales to more than 100 countries around the world. In the US, we have a market-leading position in handmade cigars and catalogue and internet sales through our ownership of General Cigar and Cigars International.
GREAT, LEADING BRANDS
Our portfolio contains more than 200 leading brands, including the cigar brands Café Crème, La Paz, Macanudo, CAO, Partagas (US) and Cohiba (US). Pipe tobacco brands include Captain Black, Erinmore, Borkum Riff and W.Ø. Larsen, while our leading fine-cut tobacco brands include Bugler, Break, Escort, Bali Shag and Tiedemanns.
OWNERSHIP
Scandinavian Tobacco Group is a publicly listed company on the Nasdaq Copenhagen.
---
FINANCIAL PERFORMANCE 2019
IN 2019, SCANDINAVIAN TOBACCO GROUP DELIVERED ON THE FINANCIAL GUIDANCE WITH A SLIGHT INCREASE IN ORGANIC NET SALES AND 3.5% ORGANIC EBITDA GROWTH.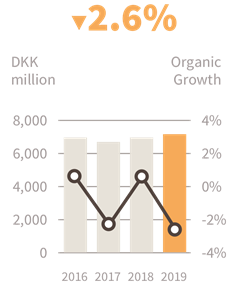 EBITDA BEFORE SPECIAL ITEMS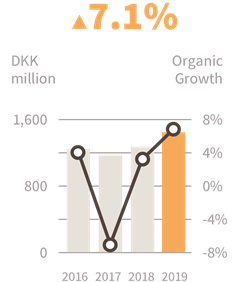 FREE CASH FLOW BEFORE ACQUISTIONS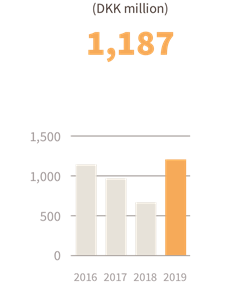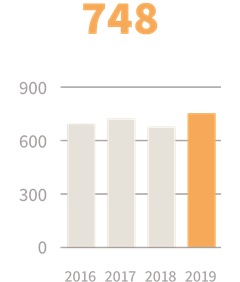 PROPOSED ORDINARY DIVIDEND
(DKK per share)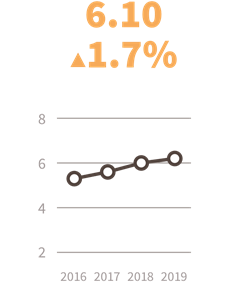 NET SALES PER DIVISIONS
(DKK million)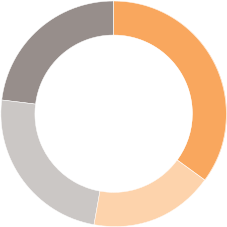 NORTH AMERICA ONLINE & RETAIL

2,398 (35%)

NORTH AMERICA BRANDED

1,219 (18%)

REGION MACHINE-MADE CIGARS

1,653 (24%)

REGION SMOKING TOBACCO & ACCESSORIES

1,601 (23%)

6900 EMPLOYEES WORLDWIDE
14 COUNTRIES WITH SALES COMPANIES
12 PRODUCTION SITES
7 CLUBS AND RETAIL STORES


---